7 audiovisuelle Minikonzerte und Musikperformances im Fabriktheater, letzten Lockerungen mit Schutzkonzept Live im Fabriktheater und als TV-Livestream.

Während Covid-19 wurden während 3 Monaten Woche für Woche je eine audiovirale Impfung von verschiedenen Musikern in ihren privaten Soundlaboren entwickelt, gespielt und erstmalig auf Zackbuum.online gestreamt. Bei den Beiträgen handelt es sich um 20-30 minütige audiovisuelle Beiträge für Körper -u. Geist. Eine Auswahl der Beiträge werden erstmals live aufgeführt.
Unter Berücksichtigung der hygienischen Massnahmen und weiterer Sicherheitsvorkehrungen bewegen sich die Menschen mit genügend Abstand in den Raum, nehmen Platz und empfangen die audioviralen Impfungen über das lokale Sound -u. Videosystem. Die Veranstaltung wird live gestreamt auf Zackbuum.online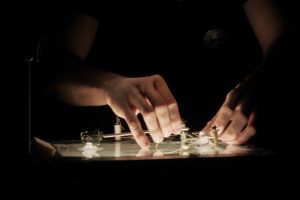 Lineup (provisorisch)
19:00 Türöffnung
20:00 Intro und Begrüssung
20:30 LapCore
21:00 Wolfgang Spahn
21:30 The Sporthorses & the Guggenheimbox
22:00 KlangKonfus
22:30 Simon Grab
23:30 Siavash Namehshiri & Whitney Sparks
In den kurzen Umbauphasen werden die letzten Lockerungen nach Walter Serner verlesen. In den Pausen kann Publikum kommen und gehen. Wir machen sie darauf aufmerksam, dass wir max. 50 Besucherinnen gleichzeitig impfen dürfen. Während den Konzerten kein Einlass!
Tickets für alle 6 Konzerte 28.- Eventbrite
Abendkassa: 5.- pro audioviraler Imfpung (Plätze nach Verfügbarkeit)
Der Impfvorgang ist rein visuell-akustischer Natur.